Sunday Night Howl
Weekly Announcements sent every Sunday Night at 6pm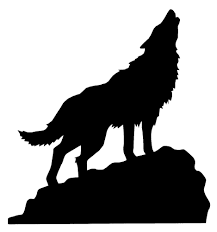 Good Evening New Tech Students and Families. This is Principal Martin with your Sunday Night Howl.
I hope everyone had a restful Fall Break and got to spend some quality time with family and friends.
We are on the home stretch to the end of the semester. We have 3 weeks of school left before our month-long winter break. Finals for ALL classes will be held on December 15th and 16th. The school calendar and our finals schedule can be found on our school website.
Save the Date! We will be having our Fall Semester Awards Ceremony on Zoom on Thursday, December 16th. We will post this information on our website and we will also send reminders. Celebrating the successes and achievements of our students is an important part of our school culture. Students who are receiving awards will be notified. We hope all of our families can attend.
The Monthly School Newsletter for December will be published on Wednesday, December 1st. If you still haven't subscribed, please take a moment to do so by visiting our school website and click on News and Announcements. All subscribers will receive the monthly school newsletter delivered straight to their email inboxes each month. You only need to subscribe once.
December is the National Month of Giving and this Tuesday is Giving Tuesday, a worldwide celebration of generosity. Our school has compiled a list of supplies our teachers need for upcoming projects and activities. This list will be posted in the newsletter and will also be available on our Parent Participation google form. If you are interested in making a donation of supplies to a teacher, you will also receive Parent Participation hours. We greatly appreciate the support of our school community!
I'm going to keep this weekly announcement short because our Monthly Newsletter will be jam packed with all the events and activities going on in the next three weeks.
Happy December everyone! Students! It's time to work hard, bring those grades up and always remember, we are the Mighty Timberwolves!