Sunday Night Howl
Weekly Announcements sent every Sunday Night at 6pm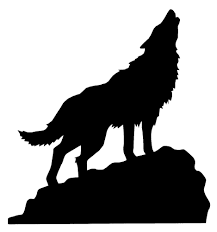 Good evening New Tech Students and families. This is Principal Martin with your Sunday Night Howl!
This coming Friday we are going to hold our very first Family Lunch Day! We would like to invite our parent community to come to school during lunch and have lunch with your child. You can bring food to eat with them or you can sit with them while they eat our school provided lunch. This is our first extended lunch day which we refer to as Club Lunch. Lunch time starts at 11:45 and ends at 12:36. If you are going to join us for lunch on Friday, we just ask that you enter through the main front entrance of the school and sign in before going into the campus. We will have a sign in sheet at the front door. This will also count towards your parent participation hours! We are still celebrating Hispanic Heritage month and will also have some fun activities for students and families to participate in. We hope you can join us!
To help us with one of our Family Lunch Day Activities, we are in need of small boxes. If you have shoe boxes or small amazon boxes around your house that you could part with, please bring them in!
We are excited to announce that we are now implementing IXL in our math classes! If your student is currently in math, you should ask them about it. Have them open IXL at home and show you their progress. I am attaching a parent letter to this announcement so you can learn more about how IXL is going to benefit your child. Please note, students can improve their math skills and close their gaps in learning by also doing IXL at home. If you can help us by ensuring your child spends 10 minutes a night on the IXL program, it will not only benefit your student, but it will also benefit the school as we will be able to show great gains in mathematical ability in our students.
Be on the lookout for the Monthly School Newsletter. It will be delivered to your email inbox and you can also access it from our school website and social media accounts. We have a couple of important events coming up that we need your help with!
Lastly, if your student is taking a college course next semester, you are going to receive a special call from us inviting you to our Early College Parent Information Night. Sac City Representatives will be coming to our school to talk specifically to our parents about our college partnership and program with Sac City College. Anyone can attend, but we definitely need at least one parent of each student in college courses to attend this very important and informational meeting. This meeting will be held on Monday, October 16th at 6pm. This meeting will take the place of Parent Power Hour for the month of October. Parents who attend will earn participation hours.
This will conclude your announcement for the week of October 1st through the 7th. Have a wonderful week Timberwolves!